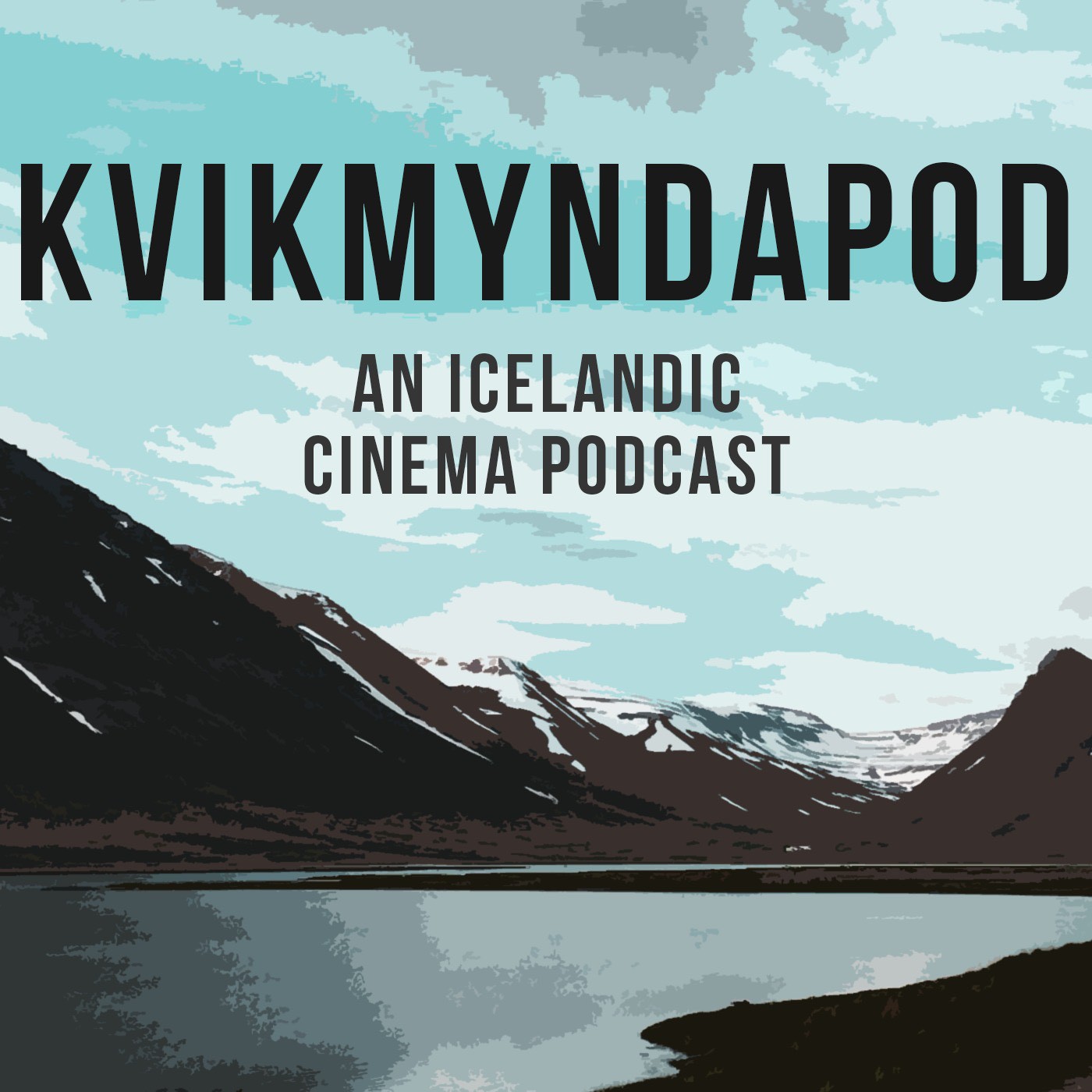 Halló! Kvikmyndapod is a film discussion podcast that journeys through the cinema of 21st century Iceland celebrating the unique films and film-makers from this most magical of countries. Each week Rob (a big fan of Iceland) and Ellie (a relative newbie to all things Iceland) tackle a single movie and chat about it. From comedies to documentaries to horror films, the podcast looks at what makes them specifically Icelandic as well as how they fit into the wider world of film.
Episodes
Monday May 22, 2023
Monday May 22, 2023
Halló!
This week, for Rob and Ellie's fifth trip around the cinema of Iceland, they head back out to the countryside for some creepy goings on at a remote cabin... 
The film under discussion this week is Erlingur Thoroddsen's 'Rift', or 'Rokkur' from 2017. Gunnar (Björn Stefánsson) and Einar (Sigurður Þór Óskarsson) get to grips with their fractured relationship amid some spooky situations in the middle of nowhere. Questions abound in this stunningly shot and brilliantly acted indie horror movie.
Available in the UK to rent or buy on Amazon or to stream on Flix Premiere or Revry.
Thank you to those who have supported the podcast so far by donating to us via ko-fi!
Please subscribe/follow, rate and review on Spotify and Apple
and
Follow us on Twitter @KVIKMYNDAPOD
and Instagram kvikmyndapod
And if you fancy supporting us, why not sling us the cost of a coffee!
Artwork designed by Sophie Watts (justahappyspace)
Music by Branches Bare
('Half-light' from the EP 'In the Origami Folds of the Night You Rip the Seam of Sleep Wide Open)