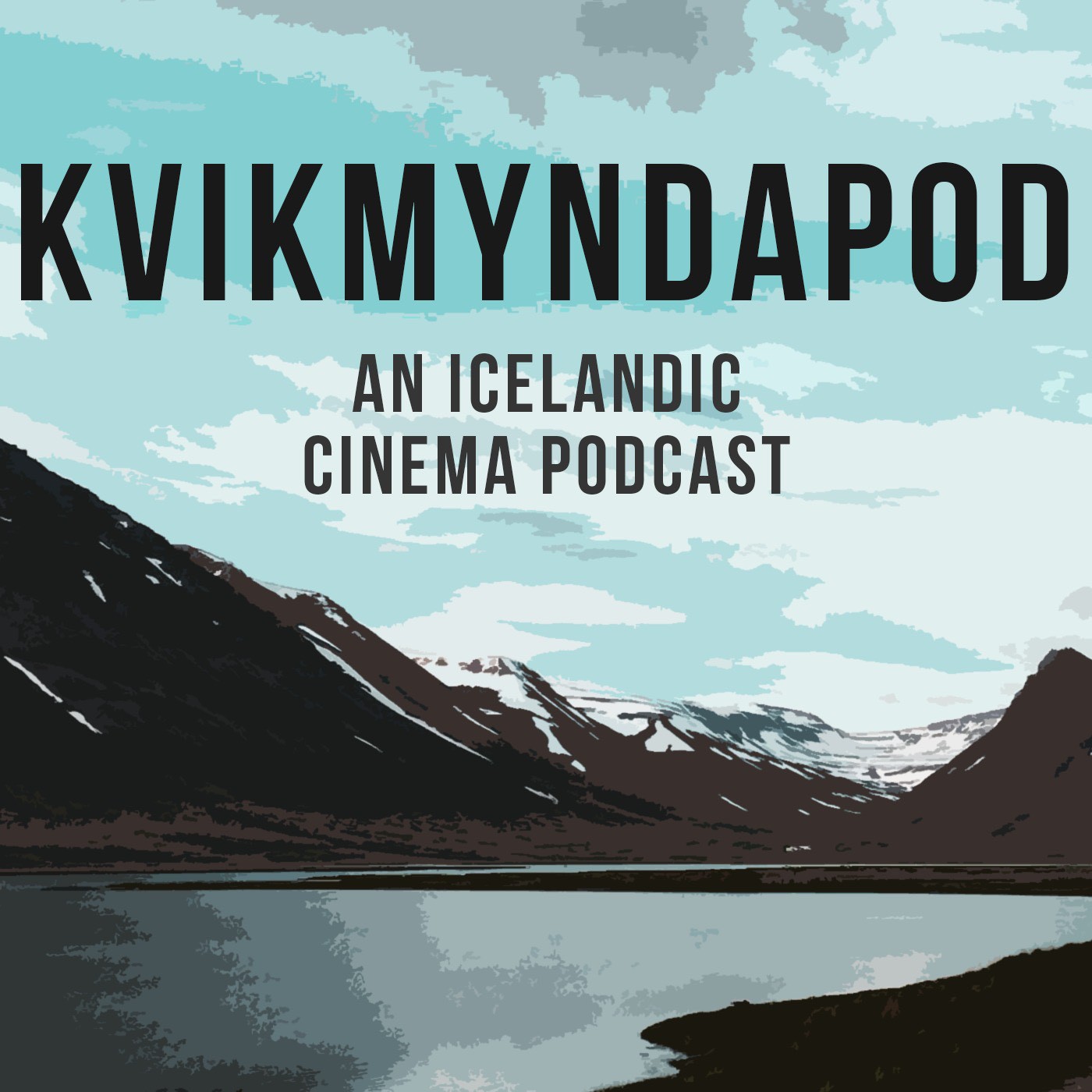 Halló! Kvikmyndapod is a film discussion podcast that journeys through the cinema of 21st century Iceland celebrating the unique films and film-makers from this most magical of countries. Each week Rob (a big fan of Iceland) and Ellie (a relative newbie to all things Iceland) tackle a single movie and chat about it. From comedies to documentaries to horror films, the podcast looks at what makes them specifically Icelandic as well as how they fit into the wider world of film.
Episodes
Monday Feb 28, 2022
Monday Feb 28, 2022
Halló!
Welcome to the Official Ingvar Eggert Sigurðsson podcast...
Or rather, thanks for catching up with Rob and Ellie as they journey round the 'Land of Ice and Fire' for a third time!
Series 3 of Kvikmyndapod kicks off with one of, if not THE biggest Icelandic film of the 21st century; LAMB.
A Cannes award-winner co-written by Sjón with the film's director Valdimar Jóhannsson, LAMB takes place in the eerily familiar setting (to regular listeners!) of a remote farm deep in the Icelandic countryside. However, the story is anything but familiar...
A supernatural folk-tale with a horror tinge, this is an atmospheric slow burn with WTF moments to stun and scare. Starring Noomi Rapace, Hilmir Snær Guðnason, Björn Hlynur Haraldsson and a character unlike any you will have seen before, LAMB is the perfect film to send the pod back to Iceland.
LAMB is currently available to watch on MUBI and Kvikmyndapod listeners can get a free 30-day trial by clicking here: FREE ICELANDIC MOVIES
Thanks to MUBI's 'Land of Fire and Ice' collection you can also catch up with other fantastic films already covered on the podcast; 'Under the Tree', 'Rams' and 'Echo'.
Please subscribe/follow, rate and review on Spotify and Apple
and
Follow us on Twitter @KVIKMYNDAPOD
and Instagram kvikmyndapod
And if you fancy, sling us the cost of a coffee!
Artwork designed by Sophie Watts (justahappyspace)
Music by Branches Bare
('Half-light' from the EP 'In the Origami Folds of the Night You Rip the Seam of Sleep Wide Open)